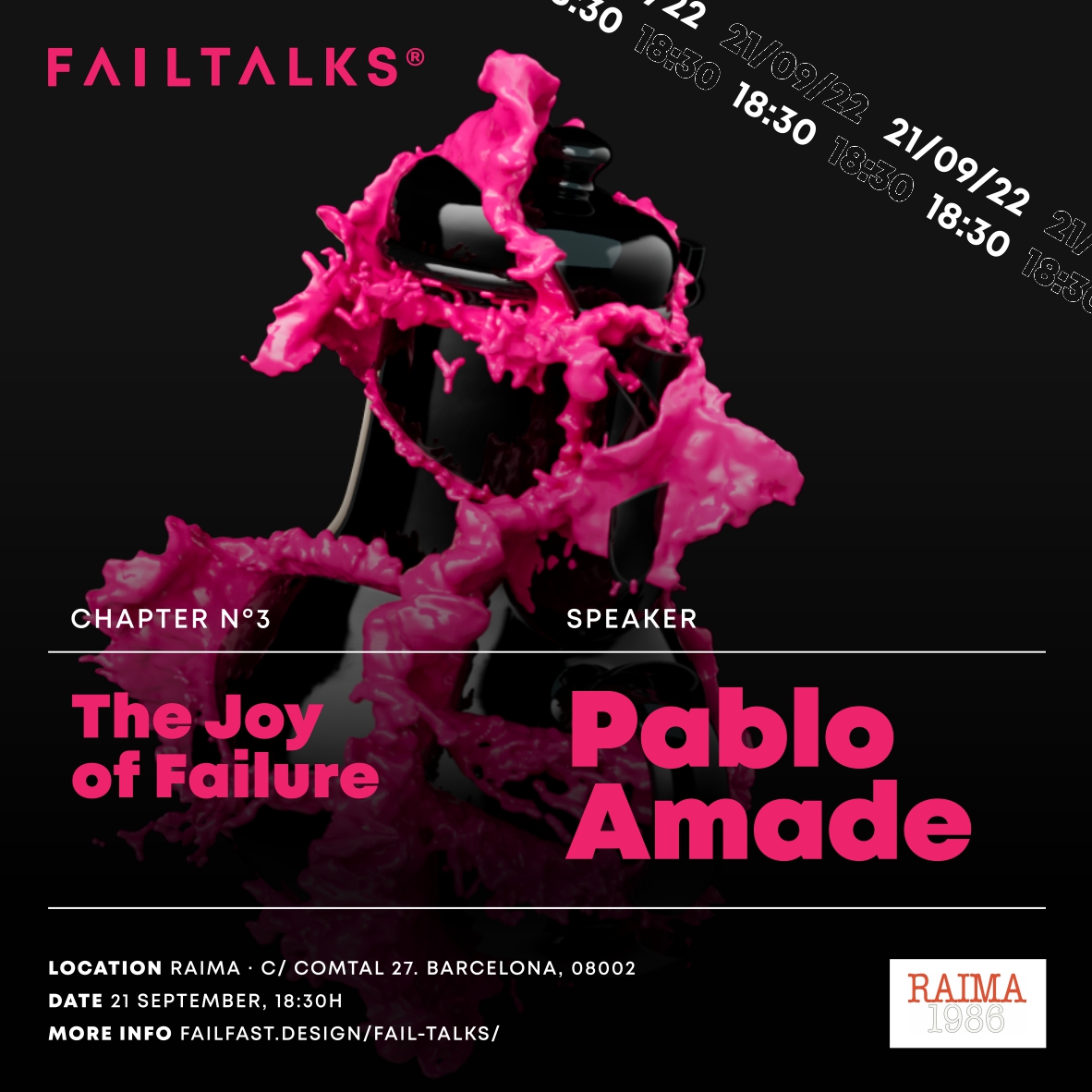 FAILTALKS
After this much-needed summer break, we invite you to recharge energy and sunbathe with a 🍹 in hand in our new edition of Fail Talks®. They're a new concept of talks about failure and design, by leaders and referents of the design and innovation industry.
In this 3rd edition we will have Pablo Amade, creative director specialized in branding with more than 18 years of experience between London and Barcelona. Pablo is recognized for his most recent work with the brand that is causing hype in the fast food world: VICIO. He has also worked with iconic brands such as Correos, Sevilla FC and Sony among others.
Pablo will talk about "The Joy of Failure" and share his vision of failure throughout his career.
This new episode of Fail Talks® also brings the novelty of being celebrated in the beautiful space of Raima, where we are sure that we'll have fun with all the attendees.