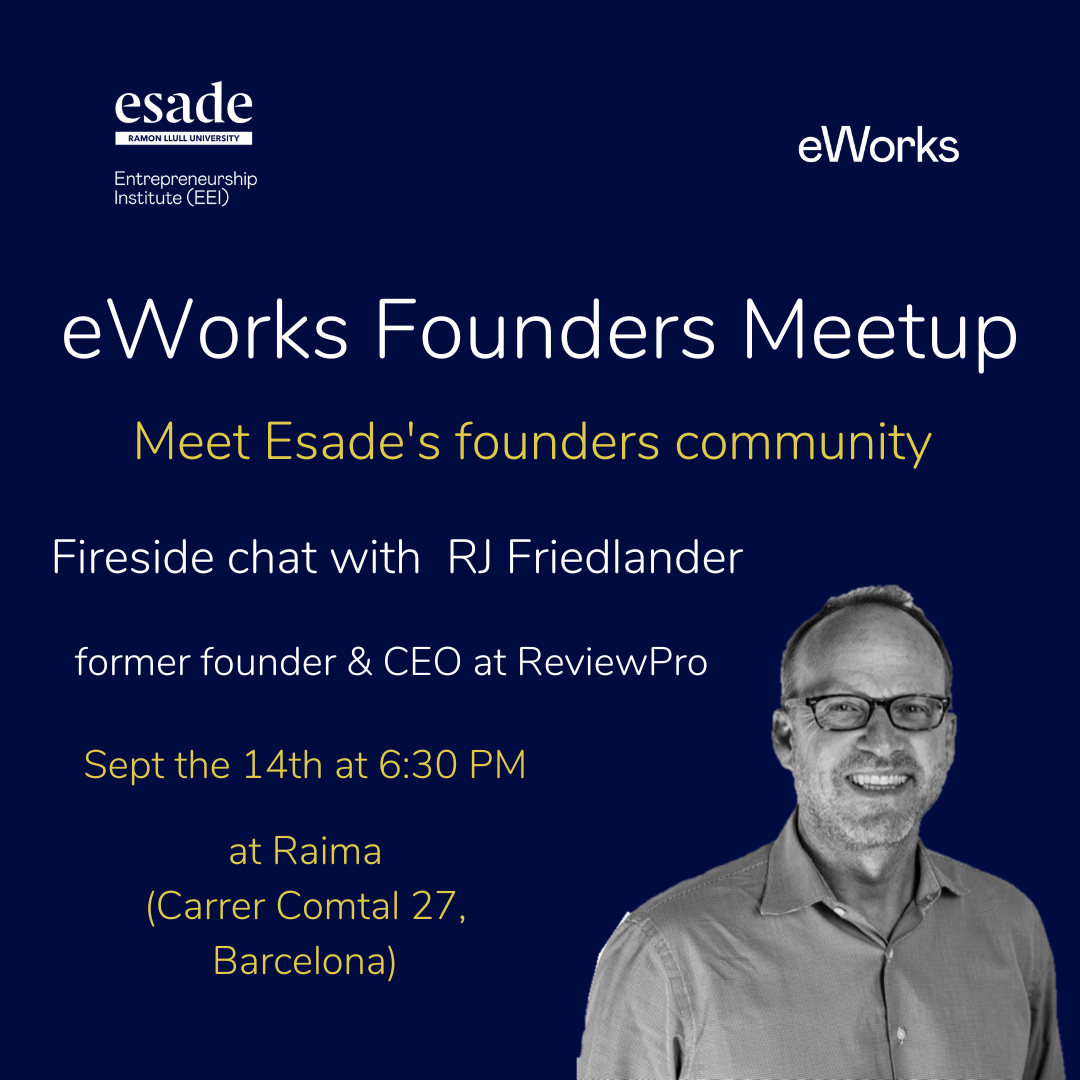 eWORKS esade
Para asistir regístrate aquí.
Esade eWorks Founders Meetup: get inspired by the stories of successful entrepreneurs, pitch your idea to get feedback and advice.
About this event
The Meetups
The eWorks Founders' Meetups are a series of meeting that bring together founders, investors, advisors, experts and people that are looking to start up a company or to work for an high growth venture to provide support, exchange ideas and have a networking opportunity.
You are welcome to join the meetup as participant to network, informally exchange ideas, listen to the fireside chat and be an active part of the entrepreneurial ecosystem.
If you have been working on an idea and you want to present it, please read the pitching rules.
Agenda:
18:30 – Welcome
19:00 – Fireside chat with Special Guest
19:45 – Project pitches
20:00 – Open-ended networking
21:00 – Closing